ICS COMMERCIAL LOAN ADVISOR CERTIFICATION
Learn to Originate & Fund Commercial Real Estate Loans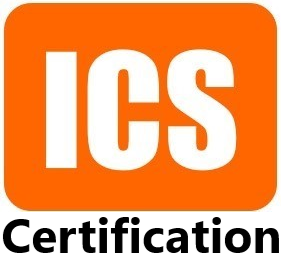 Online Training Course
The ICS Commercial Loan Advisor Jump Start Training & Certification Program will provide you with the technical information, origination skills, tools, and resources you need to originate, structure, and fund commercial loans.
---
Loan Programs
The Commercial Loan Advisor Jump Start Training & Certification Program is straight to the point. Your focus will be learning the 5 core industry loan products, how to propose the proper product, and how to complete and submit a loan package to ICS for funding. Training covers the basics of commercial lending, loan programs available, terminology, how to originate loans, package loans, and submit them correctly for lender placement. You can complete the Online Commercial Loan Training Course and pass the exam in 4-10 hours or less.
---
Your Business Development Region
The ICS Business Development training section shows you exactly how to build, manage, and cultivate your business development region. We show you how to generate leads, and how to market to borrowers and referral partners efficiently. You will learn how to develop and market to your prospect list, find opportunities, and use key marketing tools and strategies to save yourself time. 
---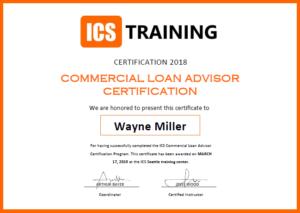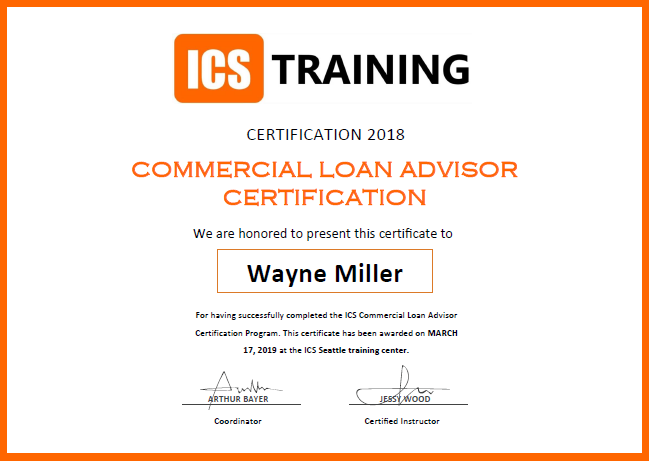 Loan Advisor Certification Exam
The Final Loan Advisor Certification Exam is 200 questions, in addition to mutliple quizes you will complete along the way. You can take the final certification exam as many times as needed at no additional cost.
---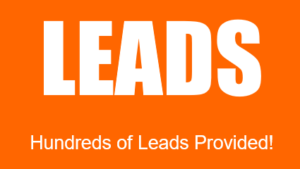 You need contact leads to begin building your book of business to establish relationships with commercial real estate owners, realtors, bankers, and residential mortgage loan officers. Without contacts, you have nothing to work with. If hired by ICS upon completing training, we provide unlimited access to thousands of contacts to help you get started. We show you how to contact realtors and property owners, what to say, and what tools to use to make this process as seamless as possible. We provide all the contacts, email templates, and call scripts you need to be succecssful.
1 Million+ Realtor Contacts
+
20,000+ Property Owner Contacts
---
 
Daily GoToMeetings Online / FAQ / Training
If hired after completing training, you will connect with your Regional Sales Manager and other Loan Advisors at ICS via our daily GoToMeeting online. Our daily meetings are usually one hour, include training topics, FAQ, and much more. It's a great way to stay connected and stay on track. ICS holds daily GoToMeetings Monday - Friday.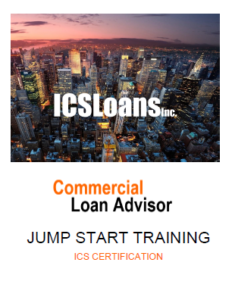 500+ Page Training Guide + Online Training
The ICS online training program is straight and to the point. We show you exactly what to do and say. We provide you the information and direction you need to be successful in this business. Includes online training and a 500+ PDF training manual.
Online Training Sections
Welcome to ICS JUMP-START Training
ICS Loan Advisor Training Guide - PDF
Keep it Simple Daily - Just Do It!!
Using ICSLoans.com and the FAQ Quick Search Tool
Getting Support at ICS
ICS Lending Platform Registration
Terminology
ICS Referral Partner Program
FAQ
Quiz
Recourse vs. Non-Rourse Loans
Quiz - Know Your Stuff
Using Your Loan Payment Calculator
Quiz - Loan Payment on $2,300,000 at 5.5%
Core Loan Programs
Bridge Loan Video
Loan Programs Video
Permanent Loans
Go to ICSLoans.com and Upload the Permanent Bank Loan Flyer
Fix & Flip - Rehab Loans
Quiz - Loan Payment on $5,500,000 at 7.5%
New Construction Loans
Construction Loan Video
SBA Loans
5 Core Loan Programs
Quiz - Residential Home Loans
Required Documents For Funding
Access Forms at ICS
Don't Forget - Keep it Simple Daily
The Loan Process - Origination to Funding
Submitting Loans to ICS for Funding Online
How to Submit Loans to ICS - Video
ICS Funding Fee Agreement
Sending a Funding Agreement to Client - Video
Your Pitch
Commercial Real Estate Companies Near You
Your Own Website
INTRO EXAM - ICS Commercial Loan Advisors - 160 Questions
Go to ICSLoans.com and Upload a Funding Fee Agreement
Go to ICSLoans.com and Upload a Rent Roll Form
Give us Your Best ICS Pitch - Record & Upload
Again.....Give us Your Best ICS Pitch - Record & Upload
And again.....Give us Your Best ICS Pitch - Record & Upload
One Last Time.....Give us Your Best ICS Pitch - Record & Upload (clone)
Your Referral Partner Intro Email
Referral Partner Call - Video
Give us Your Best Referral Partner Follow-up Phone Pitch
Let's Hear it Again - Give us Your Best Referral Partner Follow-up Call
Property Owner Call Script
Property Owner Call - Video
Mass Calling Techniques For Pros
Documents Needed for a Bank Loan
Documents Needed for a Non-Bank Loan
Final Certification Exam

Complete Online Training / Pass Exam
4-10+ Hours
Many Loan Advisors can get through training and pass their exam in 4 to 10 hours. Others go through training multiple times before proceeding to their 1st live onboard training session in step 2. 

Complete Onboard Training Session
You will complete your onboard training video covering the basics of working with ICS, loan programs, login procedures, using your ICS website, email practices, working with referral partners, and general FAQ. 
---
You must know how to originate a loan, how to submit a loan to ICS, gather and upload documents, and how to navigate the ICS website in order to be hired to ICS.
---

Apply to Join an ICS Corporate Loan Advisor Team
Once you have passed the ICS Final exam, completed your onboarding, and attained your ICS Certification, you may apply to join an ICS Corporate Loan Advisor Team, if you have not already been hired. If you are not hired by ICS or choose to work independently, you can work with ICS as a Referral Partner.
Certification "helps you earn" a position with ICS, it DOES NOT guarantee you a spot on our team. We are highly selective.
---

Teamed with a Regional Sales Manager & Support Team
If hired, you will be teamed with a Regional Sales Manager. Your Regional Sales Manager will be your primary point of contact when originating loans. Referral Partners are teamed with a Senior Loan Advisor at ICS to refer loans to.
---
WEEKLY SCHEDULE
PST
Monday
Tuesday
Wednesday
Thursday
Friday
9 to 10am

Onboard Training

FAQ

Sales Meeting

FAQ

Sales Meeting

FAQ

Sales Meeting

FAQ

Sales Meeting

FAQ

All Meetings are held online via GoToMeeting