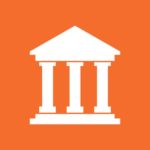 Permanent Loans
Permanent Loans provide competitive rates for stabilized buildings and A credit borrowers in need of permanent financing.
PURPOSE
Stabilized income producing property purchase and refinance transactions. Cash-out available.
---
PROPERTY TYPES
Multifamily, Manufactured Home Communities, Office, Retail, Industrial, R&D Flex, Self-Storage, SFR Rentals.
---
LOAN SIZE
$50,000 - $50,000,000
Capital requests in excess of 50M are available.
---
TERM
3 - 30 Years
---
AMORTIZATION
25, 30 & Interest Only
---
RATES
Prime Based & Libor Based
Rates are based on location, building quality, and leverage.
---
MAX LOAN-TO-VALUE
Multifamily 75% to 80%
$1,000,000+ to 80%
Under $1,000,000 to 75%
Commercial 75%
---
Debt Service Coverage Ratio
1.2 x
---
PREPAYMENT
Loans can be structured with or without a prepayment penalty.
---
FEES / POINTS
0% - 2%
Points vary based upon property location, property type, income, and borrower financials. No point loans can be structured on select properties.
---
CLOSING TIME-FRAME
45 - 90 Days
Loans  are typically closed in 4 - 8 weeks from application.
---
FULL APPRAISAL
A full appraisal is usually required for all ICS permanent loans.
---
CUSTOMIZATION
Recourse and non-recourse available. Additional income property types considered on a case-by-case basis. Underwriting deposits may be required depending upon property location and deal type. Terms and conditions subject to change.
PROPERTY TYPES
Multifamily

Office

Retail

Industrial

Self-Storage

Manufactured Housing

Hotel / Motel
Permanent Financing
Long-term permanent loans typically have a maturity period of 5 to 30 years. In real estate projects, permanent financing is obtained after completion of construction, rehab, or the property has been leased-up to a point where net operating income supports standard bank debt service requirements. Permanent loans offer lower rates with longer terms, but do required properties to be stabilized, with good credit borrowers. Permanent loans are used to pay-off short-term bridge loans.