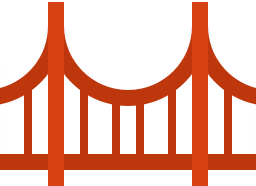 Bridge Loans
Bridge Loans provide flexible financing for borrowers that need to execute quickly.
PURPOSE
Income producing property purchase and refinance transactions. Cash-out, rehab, rate & term.
---
PROPERTY TYPES
Multifamily, Manufactured Home Communities, Office, Retail, Industrial, R&D Flex, Self-Storage, SFR Rentals.
---
LOAN SIZE
$50,000 - $25,000,000
---
TERM
1 - 3 Years
---
AMORTIZATION
Interest Only
---
RATES
Starting at 7.5%
Rates are based on location, building quality, and leverage.
---
MAX LOAN-TO-VALUE
75%
---
PREPAYMENT
Loans can be structured with or without a prepayment penalty.
---
FEES / POINTS
2% - 3%
Points vary based upon property location, property type, income, and borrower financials. 
---
CLOSING TIME-FRAME
14 - 21 Days
Loans  are typically closed in 2 - 3 weeks from application.
---
NO APPRAISAL
In most cases ICS does not require an appraisal in order to save time and close quickly.
---
CUSTOMIZATION
Recourse and non-recourse available. Additional income property types considered on a case-by-case basis. Underwriting deposits may be required depending upon property location and deal type. Terms and conditions subject to change.
---
LENDING REGION
ICS provides bridge financing nationwide.
PROPERTY TYPES
Multifamily

Office

Retail

Industrial

Self-Storage

Manufactured Housing

Hotel / Motel
What is a Bridge Loan?
A bridge loan is a short-term loan used until a person or company secures permanent financing or removes an existing obligation. This type of financing allows the user to meet current obligations by providing immediate funds and/or cash flow. The loans are short term, typically 1 - 3 years, with relatively high interest rates and are usually backed by some form of collateral, such as real estate or inventory.
BREAKING DOWN a Bridge Loan
Bridge loans, also known as interim financing, gap financing or swing loans, "bridge the gap" during times when permanent financing is needed but is not yet available to the borrower. Both corporations and individuals use bridge loans, and lenders can customize these loans for many different situations.
How Do Businesses & Real Estate Investors Use Bridge Loans?
Businesses and real estate investors turn to bridge loans when they are waiting for long-term financing and need money to cover expenses in the interim or cash to purchase, refinance, or rehab real estate. For example, imagine a company is doing a round of equity financing expected to close in six months. It may opt to use a bridge loan to provide working capital to cover its payroll, rent, utilities, inventory costs and other expenses until the round of funding goes through. For example, a real estate investor may have a commercial building that is only 50-60% leased up and the current net operating income does not support the debt service coverage ratio required by lenders offering permanent financing. The investor may use a bridge loan during the lease-up period, then refinance into a permanent loan or sell the property.