FUND COMMERCIAL & INVESTMENT PROPERTY LOANS WITH ICS
SIMPLIFIED COMMERCIAL MORTGAGE LENDING
The momentum at ICS is on the rise. We are making our mark as one of the most innovative, comprehensive Commercial Real Estate Lending companies in the industry. Structure, process, and fund loans through hundreds of institutional and private lenders with ICS.
ORIGINATE. PROCESS. CLOSE.
Submit loans for funding and earn 100% of your loan origination points.

Nationwide Lending

Hundreds of Programs

Fast Closings

Institutional Loans

Private Capital

Processing & Underwriting
With ICS you have access to an expansive suite of institutional and private loan programs, instant rate quotes, online training, industry leading origination tools, as well as in-house processing and underwriting when needed.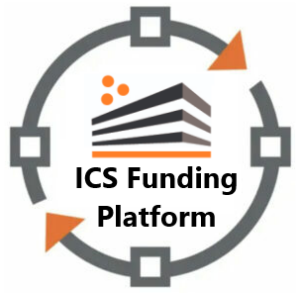 Independent Brokers can submit loans to ICS on a non-exclusive basis, earning 100% of their loan origination points.
VERTICALLY INTEGRATED COMMERCIAL MORTGAGE LENDING

ICS provides customized multifamily, commercial, and investment property loan solutions. ICS leverages our strong, long-term relationships with all sources of capital, including Fannie Mae, Freddie Mac, FHA/HUD, SBA, life companies, bridge lenders, banks, and CMBS lenders. ICS originates loans which are funded, sold, brokered or assigned at the primary and secondary market level.
We offer more loan programs then any single lender in the country
WHY BROKERS CHOOSE ICS
5
Top Reasons
LEARN MORE ABOUT OUR BROKER TRAINING & FUNDING PLATFORM

The ICS Training & Funding Platform combines industry leading tools and resources with access to hundreds of loan programs through our longer-term relationships with institutional and private capital partners, including banks, private lenders, Fannie Mae, Freddie Mac, CMBS, SBA, life companies, and credit unions.