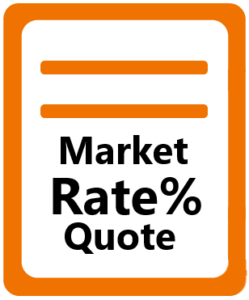 Input your loan scenario. Get an Instant Rate Quote.
ICSLoans Marketplace is a service. We charge no transaction points or fees to connect you with the best lender.
---


Input Your Loan Scenario
Answer a few basic questions about your loan purpose, collateral, location & income.
---

Get an Instant Rate Quote
You get an instant estimated market rate quote, including terms, and fees.
---

Your Loan is Listed at ICSLoans.com
It's just like listing a property for sale through a real estate MLS to find a buyer. Your quoted loan request is listed through the ICSLoans Marketplace where Lenders will compete for your loan.
---

Lender Offers
Lenders submit offers to you. You select the best offer. If you need professional assistance finding the best lender and negotiating terms, at your request, ICS can refer you to a commercial loan officer in your area.