Join the Fastest Growing Commercial Lending Group Nationwide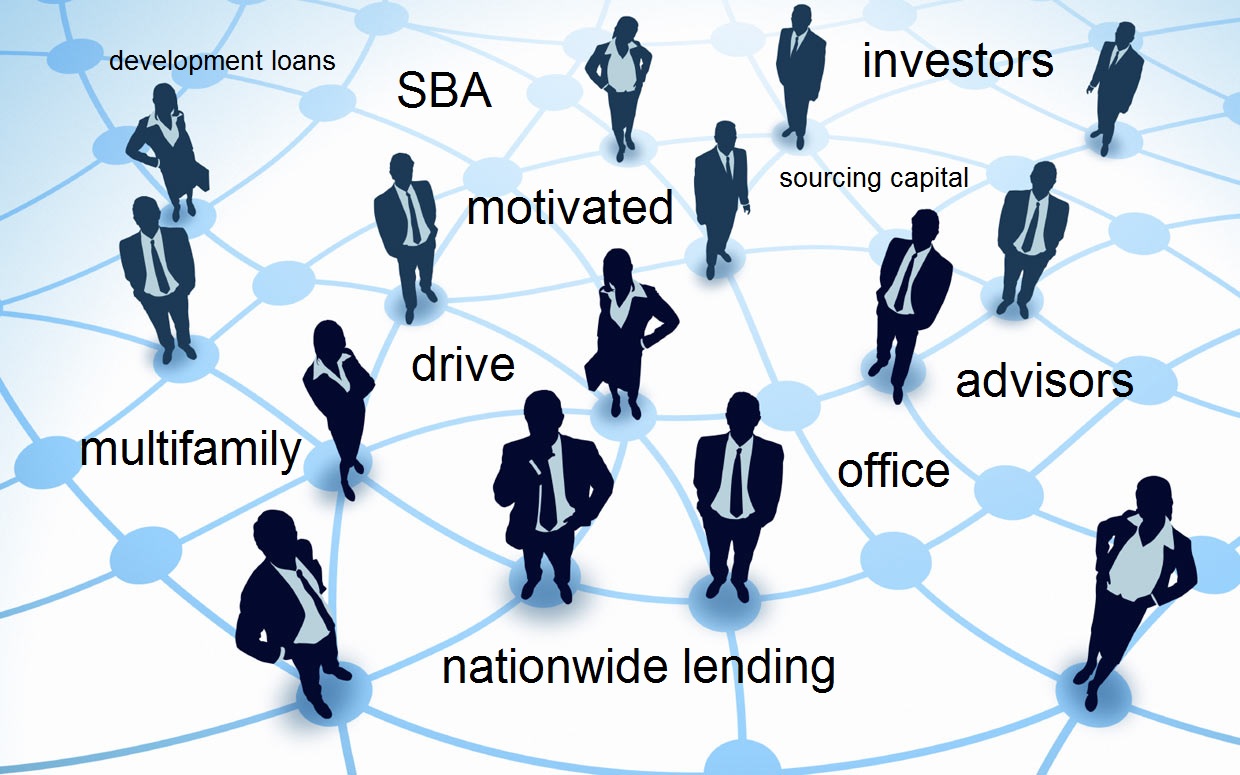 Enjoy the benefits of becoming part of the fastest growing commercial real estate lending group in the U.S. Through ICS, Commercial  Mortgage Brokers can provide financing in every city and state across the country through our network of 3,000+ banks, private lenders, insurance companies, and hedge funds. Whether you have 10+ years of experience or have zero experience at all in commercial lending, ICS has the tools, lenders, training, and support you need to successfully originate and fund loans. With ICS, Commercial Mortgage Brokers can originate and place loans quickly through the CMLS (Commercial Mortgage Listing Service). When a loan is submitted to ICS, the loan is processed, underwritten, and listed on the open financial market through the CMLS for thousands of lenders and investors to confidentially review and compete to fund. 
What Does a Commercial Mortgage Broker Do at ICS?
 What You Do
Commercial Mortgage Brokers assist commercial real estate borrowers acquire the financing they need. Completed applications are submitted by Commercial Mortgage Brokers to ICS, then listed for lenders to review. Commercial Mortgage Brokers originate and submit loans to ICS which are then processed, underwritten, and funded by the most competitive lender. Brokers submit loans, then follow-up with lenders within the network.
Excellent Commission Splits
ICS pays our Brokers up to 70% Commission Splits. Commissions typically range between $5,000 and $75,000 per loan. Brokers are paid through ICS upon closing.
Tools & Resources to Generate Unlimited Leads
The most time consuming task as a Commercial Mortgage Broker is finding and contacting realtors, bankers, building owners, and other referral partners. ICS provides realtor lists including phone and email contact information, as well as borrower contact information.
Sourcing Capital
Commercial Mortgage Brokers can source capital through ICS ranging from $25,000 to $500M+. We help Commercial Mortgage Brokers bring more offers to the table for the client. Commercial Mortgage Brokers submit loans through the CMLS. Loans are then listed on the open financial market. Brokers have direct contact with thousands of lenders to funds loans faster.
ICS Works with Full-Time Team & Part-Time Brokers
Commercial Mortgage Brokers are 1099 commission based independent contractors and can apply to work Par-Time or Full-Time with ICS. All Brokers can work closely with a Regional Manager, receive realtor leads and can participate in team activity competitions weekly. 
---
Build & Expand Your Own Commercial Brokerage Team
At ICS, you can build you own team under the ICS brand or your own company name. ICS provides all the training and back-end support your team needs, while you focus on team building and loan origination.
---
1-on-1 Sales Training & CMLS Training
All Brokers are required to complete the  Online Jump Start Training Program through the CMLS. Brokers also receive unlimited support and sales training directly from ICS management.